Mobil home Rental Verdon
Discover our accommodations in the Regional Natural Park of and very close to the Gorges du Verdon. The Verdon and Provence Verte are a territory as vast as it is rich in exceptional natural sites, picturesque little villages, Provençal markets… 1 week is perfect to get a taste of it, but a 15-day stay is ideal for recharging your batteries and take full advantage of the diversity of activities and a well-deserved rest! Book your mobile home in the Verdon
The favorite accommodations of our campers
You want space or a large family to accommodate… and need to take the time to live, in a recent and perfectly equipped 3-bedroom mobile home, all comfort with a pretty garden and a large covered terrace… ideal for 5/6 people maximum?
Or do you want a quiet holiday in the Verdon campsite, in a comfortable, perfectly maintained and well-equipped mobile home with 2 bedrooms, a terrace… ideal for 1 to 4 people?
And why not a more unusual experience combining great comfort and the charm of camping: Let yourself be tempted by the COCOONING lodge Tent !
Choose your mobil home or Lodge TENT in Provence Verdon
Our campers recommend a mobile home from the PREMIUM range, which comes in 2 or 3 bedrooms depending on your needs!
2 ou 3 Rooms Mobil home – PREMIUM RANGE
Want maximum comfort with top-of-the-range services? Don't hesitate: a mobile home from our PREMIUM range is made for you! Beautiful and large 100% covered terrace, air conditioning, large living room, 80cm TV included, in a calm and natural environment. All you have to do is choose between the PREMIUM 2-Bedroom Mobile Home or the PREMIUM 3-Bedroom Mobile Home! Up to you !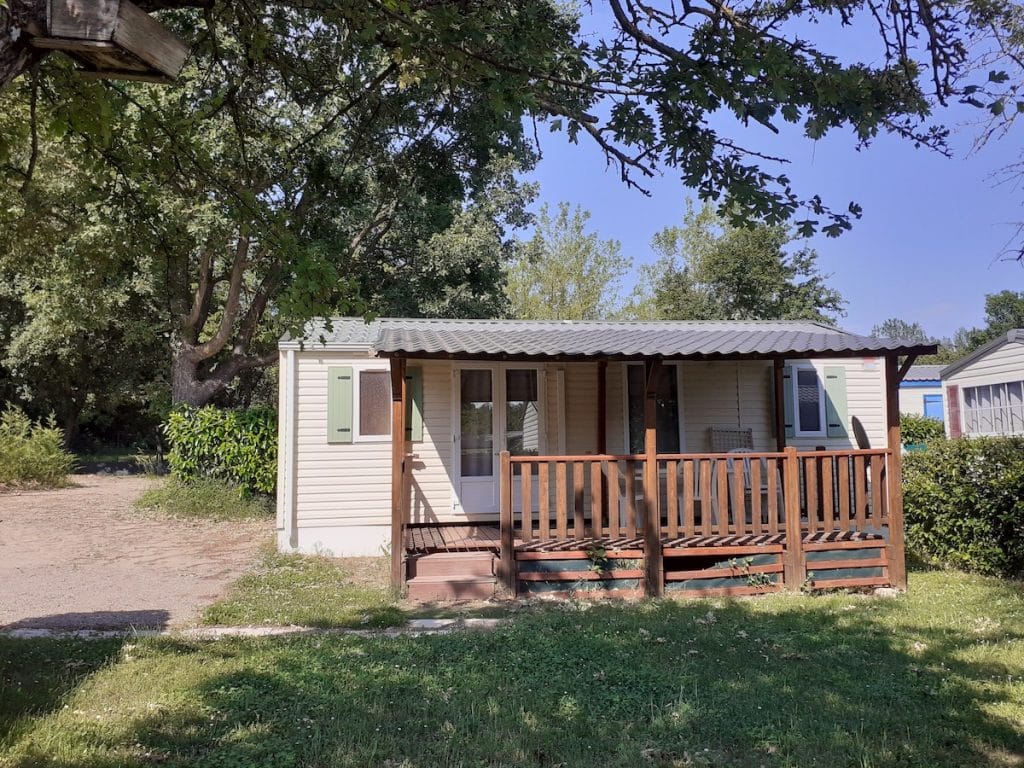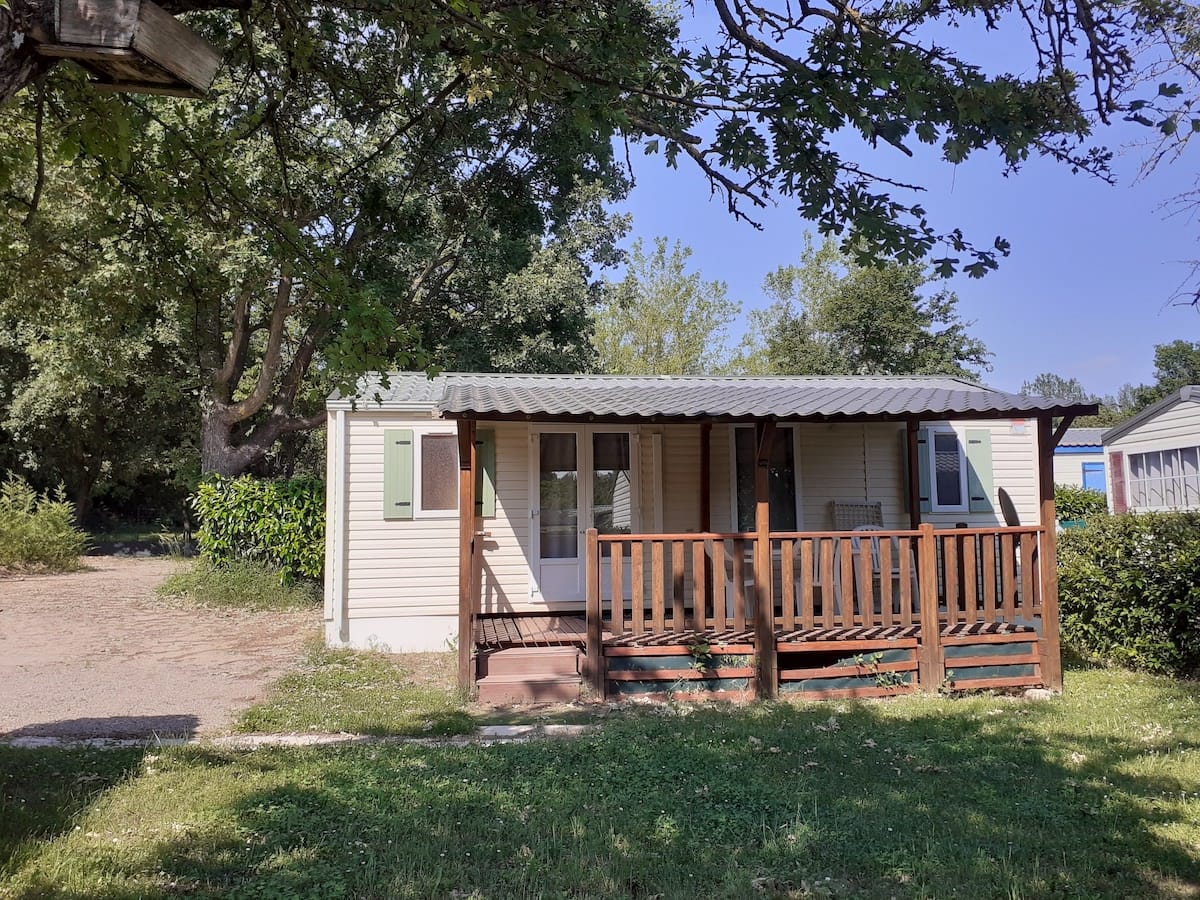 GRAND CONFORT Range Mobil home – 2 ou 3 Rooms
For more freshness, opt for the Mobile home from the GRAND COMFORT range. Well laid out, with air conditioning and its semi-covered terrace, the GRAND COMFORT mobile home is available with 2 or 3 bedrooms. You can combine rest and freshness refreshment if necessary!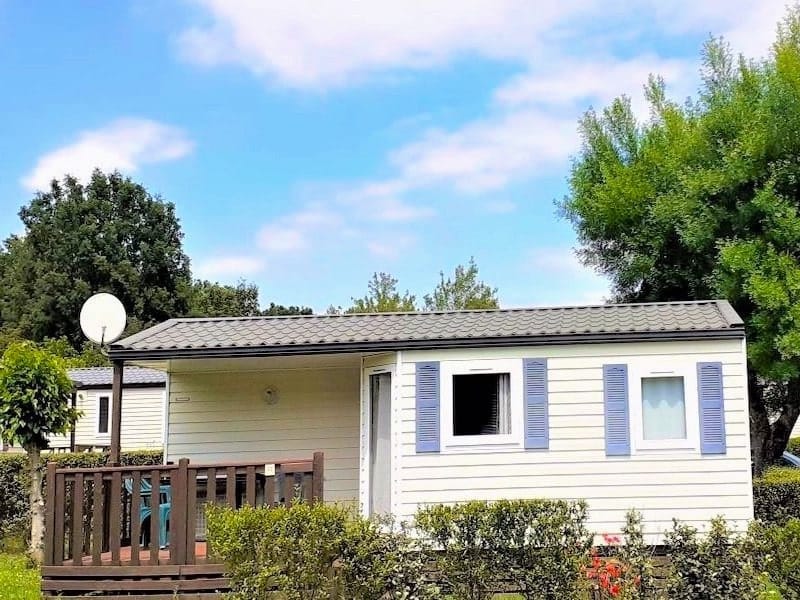 CONFORT Range – 2 ou 3 Rooms
For a tiny budget, the 2-bedroom or 3-bedroom COMFORT mobile home is perfect! well equipped with a semi-covered terrace, private garden and parking space, deck chairs…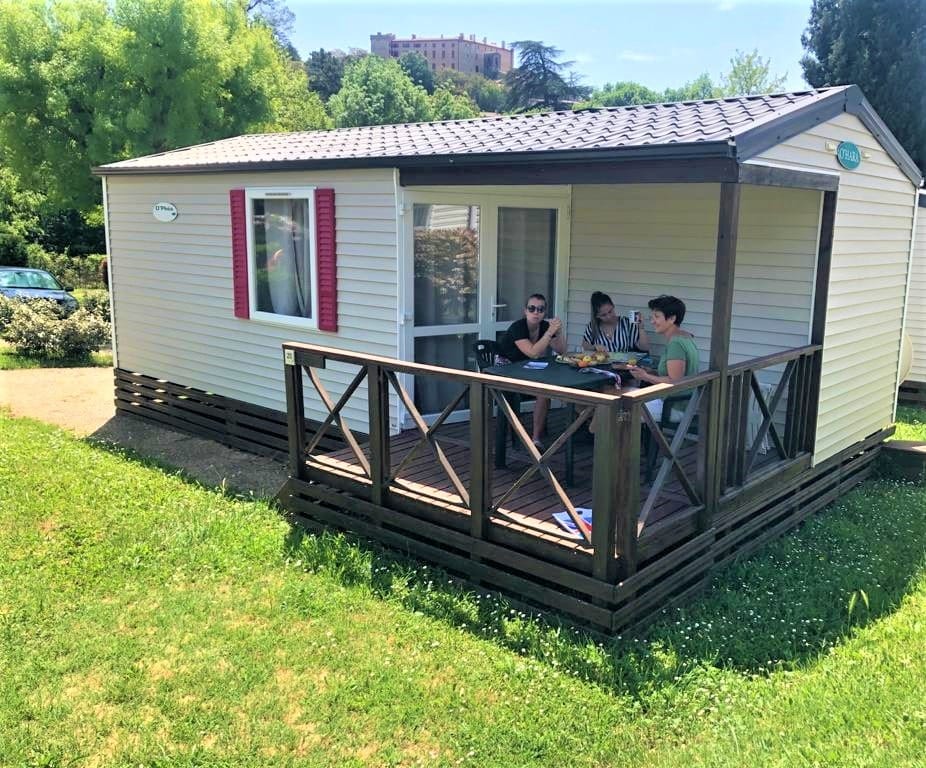 Your experience LODGE TENTE COCOONING In Provence Verdon
The Cocooning Lodge is the way of life on vacation that combines comfort, tranquility and the unique experience of camping in the heart of nature! Brand new, your all-canvas and wood ECOLODGE is perfectly equipped for a comfortable stay and perfect nights: you live in a top-of-the-range tent, no pegs to plant, no mattresses to inflate or crockery to carry around: everything is there!!
You put down your luggage, you put on your flip-flops, you put on your bathing suits and go relax by the pool! That's the holidays!
Some nights
If you are looking for a lovely and queit week end or only 3 or 4 nights to have a short trip in the area, don't hesitate to book online or to contact us directly" For 1 to 6 participants /mobil home and from 60€/night for 2 people !