Museums
Museums around the campsite The Museum of Quinson Prehistory
** The Museum of Prehistory in Quinson



Museums around the campsite
The Museum of Quinson Prehistory
It is located in Quinson, a village in the Verdon. Opened on April 28, 2000, it is the largest museum in Europe on the subject! On 4200 m² and 19 theme rooms, Professor Henry de Lumley and his team tell the public the human adventure in Provence for a million years. Researchers and students from all over the world work in these places.
https://www.museeprehistoire.com/
** The Museum of Varages Faience

When it was founded in 1976, the "Faiences de Varages" association set itself the task of giving the faïencier center its status of nobility, forgotten despite its uninterrupted production since 1695, and of building a quality collection. After 30 years of passionate work, the "earthenware museum" has become the reference on Varageois faience heritage.
** The castle of "Allemagne en Provence"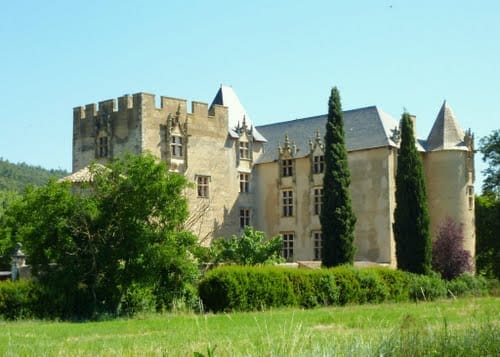 This small town in the Verdon is fortunate to have a beautiful castle listed as a historic monument. This castle, in perfect condition, is inhabited all year. You will be able to discover the footprints of the great centuries which marked the history of this castle. The castle is open to public visits.
** The "House of the truffle
Wednesday is the day of a particular market, the market of Aups which welcomes truffle producers for sales of truffle live! Aups is a village classified "village of character" and terroir, located 20km from La Verdière. The House of Truffle Aups, offers you to discover the bottom of the "black diamond". For the gourmets, amateurs or simple curious different animations around the Truffle are declined in the underground and mysterious atmosphere of the black diamond of Aups. You will be able to discover 4 universes of experiences with enriching atmospheres and destinations …
VOUS AIMEREZ AUSSI